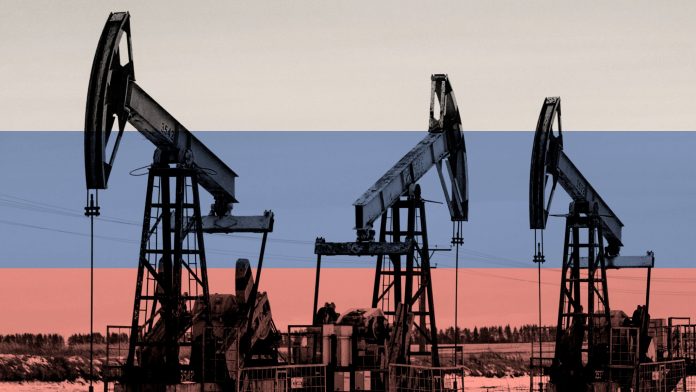 ISLAMABAD, Jan 22 (APP): Chairman Kyrgyzstan Trade House Meher Kashif Younis Sunday hails the government's wise decision to buy crude oil from Russia in currencies of friendly countries as announced by Russia's Energy Minister Nikolay Shulginov on Friday.
Talking to a delegation of industrialists and traders led by Faran Shahid here today he said it's a good omen that Pakistan will pay in the currencies of friendly countries which he added will definitely ease dollars pressure on either side and help pave way for further strengthening of existing economic cooperation and bilateral relations.
Meher Kashif Younis who also attended some meetings with visiting Russian delegation said agreements between both sides will pay dividends in the days to come.
He appreciated that Islamabad wants to import 35% of its total crude oil requirement from Russia. He said historically the South Asian country has had no major commercial relations with Moscow, unlike neighbouring India. He said Pakistan depends on oil from Gulf countries, mainly due to close political and friendly ties, which often extend facilities like deferred payments, and that route is cheaper logistically given its proximity to the Strait of Hormuz.
Meher Kashif Younis said the earlier recent decision of the government was also a good one for direct settlement and clearing in RMB between China and Pakistan which will help balance greatly the possible trade fluctuations caused by changes in US dollars.
He said moreover, RMB clearing can be a fast track for two countries to further deepen industrial cooperation in financing and purchasing. He said the trade volume of Belt and Road countries has reached 11.6 trillion Yuan last year.
If RMB clearing and settlement is fully encouraged, trade efficiency in countries along the Belt and Road will improve, as will more extensive financial cooperation, he added.
He said as inflation and the energy crisis in Europe and the United States have eroded market confidence and China's economy is the same size as the EU's, the RMB may become a future safe haven for investors. He said since 2006, annual trade between Pakistan and China has averaged 17.61 billion US dollars. He said the Bank of China and State Bank of Pakistan ink accord will support cross-border transactions.