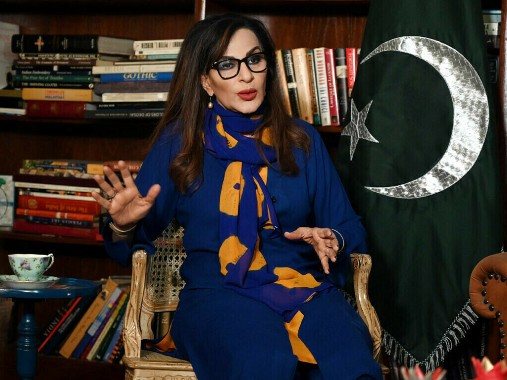 ISLAMABAD, Mar 23 (APP): Federal Minister for Climate Change, Senator Sherry Rehman on Thursday paid tribute to Begum Nusrat Bhutto on her 94th birthday and called her 'Mother of Democracy'.
In a flurry of tweets, the federal minister said Begum Nusrat Bhutto was a prominent figure in Pakistani politics and a leading advocate of democracy and human rights.
Senator Rehman said that Begum Bhutto also played an active political role in the movement against dictatorship and remained committed throughout her life.
Begum Nusrat Bhutto had to bear the hardships of imprisonment during Zia's dictatorship. She faced many challenges in her life, including her husband's imprisonment, execution, and the murder of her sons, the minister said.
Despite all these tragedies, she said Begum Nusrat Bhutto remained a strong and brave person, adding, "Begum Nusrat Bhutto's character and legacy inspires many people in Pakistan and around the world".
"On her 94th birthday, we salute her service to the country, people, constitution, democracy, and human rights and honor her sacrifices," Sherry Rehman said.