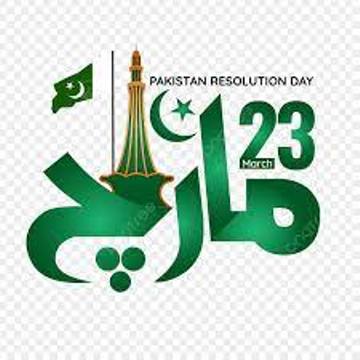 PESHAWAR, Mar 23 (APP): The 83rd Pakistan Day was celebrated with national enthusiasm on Thursday in Khyber Pakhtunkhwa where people vowed to work tirelessly for the progress, development and prosperity of the motherland.
The day dawned with special prayers in mosques for the progress, solidarity and integrity of the country.
From Waziristan to Kohistan and Chitral to Dera Ismail Khan, rallies, seminars, declamation contest and functions were held in all districts of Khyber Pakhtunkhwa where speakers highlighted the importance of Pakistan Day.
The main function of the day was held at Governor house where Governor Khyber Pakhtunkhwa, Ghulam Ali on behalf of the President of Pakistan conferred presidential civil awards to 11 personalities for their meritorious services in their respective fields.
Caretaker Chief Minister Muhammad Azam Khan, caretaker provincial ministers, Chief Secretary Nadeem Aslam Chaudhry, Inspector General of Police Akhtar Hayat Gandapur, the administrative heads of various departments and relatives of the recipients of the presidential awards attended the ceremony.
Dr Qibla Ayaz was awarded with Satara Imtiaz for his great services in research in the field of Islamic studies, Bushra Farrukh for performing arts including drama and acting, Gul Zari Wagmah for music and singing, Masoudjan for blind cricket sports, Abdulaziz Khan Tabasim for films directions.
Moreover, Naseebullah Khan was awarded for bravery, Zainullah for Chitrali Sitar music and singing, Farhaj Sikandar Yar Khan and Dr Faridullah Khan for public services and Suraj Narayan allies Narayan Lal for literature.
Similarly, slain journalist Muhammad Musa Khankhel was awarded the President's Medal of distinction posthumously for extraordinary services in the field of journalism. His medal was received by his brother Isa Khankhel.
Meanwhile debate competitions and art exhibitions were also held in different districts highlighting importance of the day.
TV channels, Radios stations and news papers also aired and published special programs signifying importance of Pakistan Day.