ISLAMABAD, Jan 6 (APP):National Assembly (NA) Speaker Raja Pervaiz Ashraf on Friday said Pakistan and the United Kingdom (UK) enjoyed cordial relations based upon a shared culture of democracy and a parliamentary form of government.
He expressed these views during his meeting with Speaker of the House of Commons Lindsay Hoyle on the sidelines of the 26th Conference of Speakers and Presiding Officers of Commonwealth (CSPOC ) in Canberra, Australia.
The speaker said these ties could be further strengthened by enhancing parliament-to-parliament contacts.
Discussing the innovative initiatives introduced by the parliament of Pakistan, he said it had been at the forefront to guide the nation on the path of progress of development.
He informed that it was the first Green Parliament, the first in the region to establish a parliamentary caucus on child rights, first to open the doors for those who were real pillars of democracy like women, children, minorities, and the transgender community on the occasion of diamond jubilee celebration.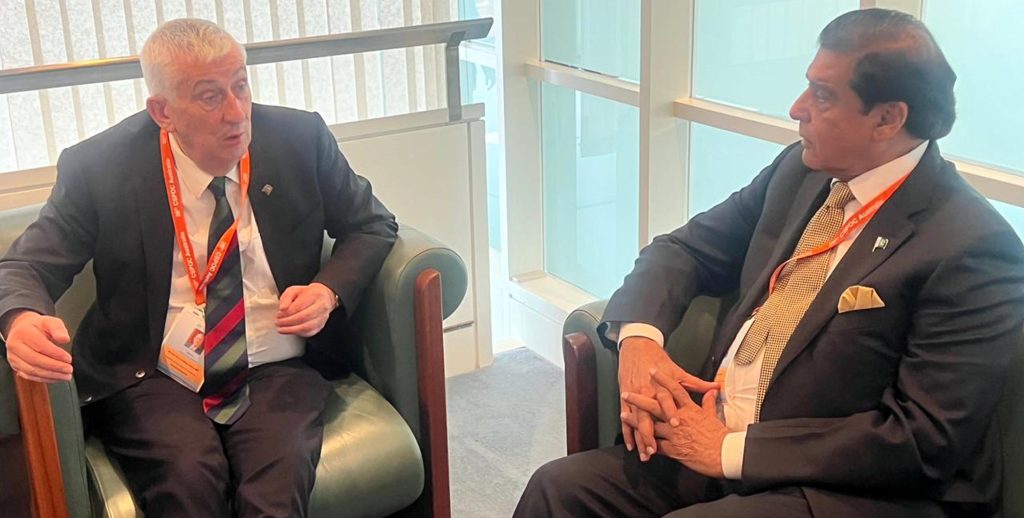 He also said this year parliament of Pakistan also enacted a record number of legislations besides fighting successfully the case of climate justice for Pakistan.
House of Commons Speaker Lindsay Hoyle expressed solidarity with the flood-affected people of Pakistan.
He said enhancing parliamentary contacts was pivotal to learning from parliamentary experiences.
He also said innovative parliaments were essential prerequisites to tackling global challenges.