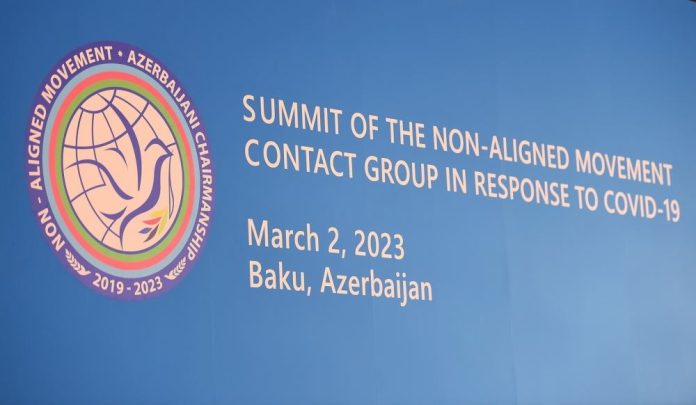 BAKU (Azerbaijan), Mar 2 (APP): The summit of Non-Aligned Movement Contact Group in response to COVID-19 started here Thursday to discuss strategies on overcoming the post-COVID issues, leading to food insecurity, global inflation and other economic challenges.
Being chaired by President of Azerbaijan Ilham Aliyev as NAM chairman, the summit is attended by representatives from around 70 countries including the presidents of Bosnia and Herzegovina, Turkmenistan, Uzbekistan, Iraq, and Libya; Vice-Presidents of Cuba, Gabon, and Tanzania; prime ministers of Algeria and Kenya, and high-ranking representatives of various countries.
In addition, heads of international organizations, including President of the 77th session of the UN General Assembly Csaba Korosi, heads of UN World Tourism Organization, International Organization for Migration, UN Office in Geneva and Economic Cooperation Organization also were among the participants besides the ministers, deputy ministers and ambassadors.
Federal Minister for Economic Affairs Sardar Ayaz Sadiq headed the Pakistani delegation, representing Prime Minister Shehbaz Sharif who would put forward the proposals on how to deal with the post-COVID situation and promote south-south cooperation, besides addressing the regional disputes to pave way for peace.
Before start of the plenary session, the delegates posed for a group photo.
Opening the summit as NAM chair, President of Azerbaijan Ilham Aliyev welcomed the dignitaries to the summit-level Meeting of the NAM Contact Group.
The participants, observed one-minute of silence in memory of the victims of the earthquake, which hit Turkiye and Syria recently.