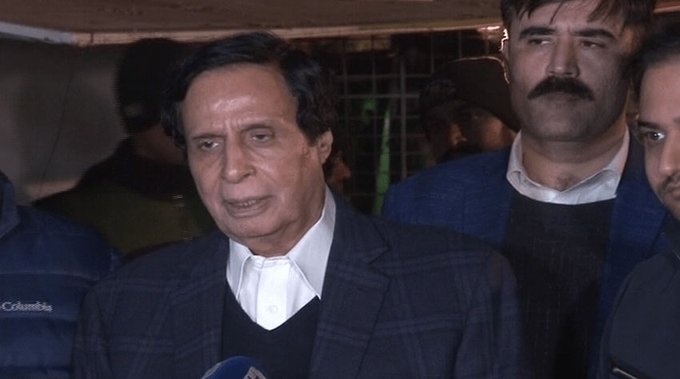 LAHORE, Jan 16 (APP):Punjab Chief Minister Chaudhry Parvez Elahi has said that he held consultations with Chairman PTI Imran Khan on three names for the post of caretaker Chief Minister Punjab. He said these names would be forwarded to Punjab Governor.
Talking to media after having a meeting with Imran Khan here at Zaman Park late Sunday night, he added that they had agreed upon Ahmad Nawaz Sukhera, Naseer Ahmad Khan and Nasir Saeed Khosa for the caretaker Chief Minister. "We are sending these three names for the caretaker CM to the Governor," he said.
Chaudhry Parvez Elahi said that opposition should also ponders over it so the one name could be decided out of these three names.
He apprised the reporters that he had summoned party leaders to an important consultative meeting tomorrow in which Senator Kamil Ali Agha would also participate.
MNA Hussain Elahi and Hafiz Farhat Abbas were also present on this occasion.