ISLAMABAD, Mar 8 (APP): The Foreign Office on Wednesday paid glowing tribute to women diplomats of Pakistan and the world over for their invaluable services while representing their countries and proving themselves the icon of professionalism.
Minister of State for Foreign Affairs Hina Rabbani Khar and the women diplomats of Pakistan and other countries joined the event held in connection with the International Women's Day, here at the Ministry of Foreign Affairs.

MoS Khar in a fireside chat said Pakistan's women in diplomacy were making remarkable imprints in their field and contributing immensely to the progress of the country.
She said these contributions had played a significant role in the progress of the country and added that the women of Pakistan were always up to set new benchmarks.
She highlighted that the stellar contributions of Pakistani women diplomats had left an indelible mark on the canvas of diplomacy.
She acknowledged the meritorious services of female Pakistani diplomats in the service of the country, who are working in Pakistan and abroad with traditional zeal, enthusiasm and hard work.
To young diplomats, she advised not to get bogged down by circumstances around them and focus on good learning experiences.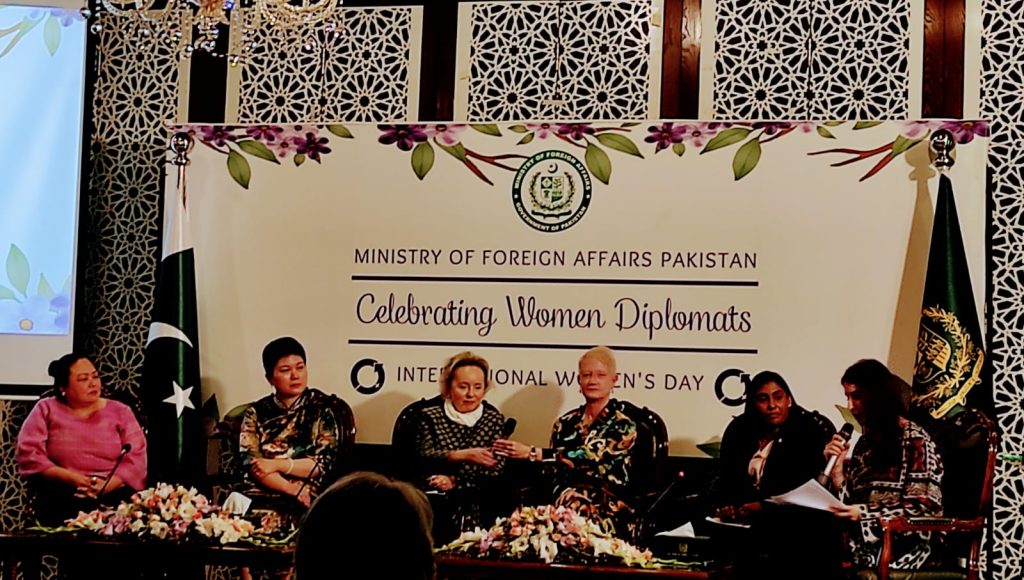 A panel discussion among the women diplomats highlighted the significant role played by them for their countries. Those who participated in the discussion included High Commissioner of Maldives in Pakistan Farzana Zahir, Austria's ambassador Andrea Wicke, European Union ambassador in Pakistan Dr Riina Kiyonka, Charge d'Affaires of China Pang Chunxue and Philippines Charge d'Affaires Maria Agnes.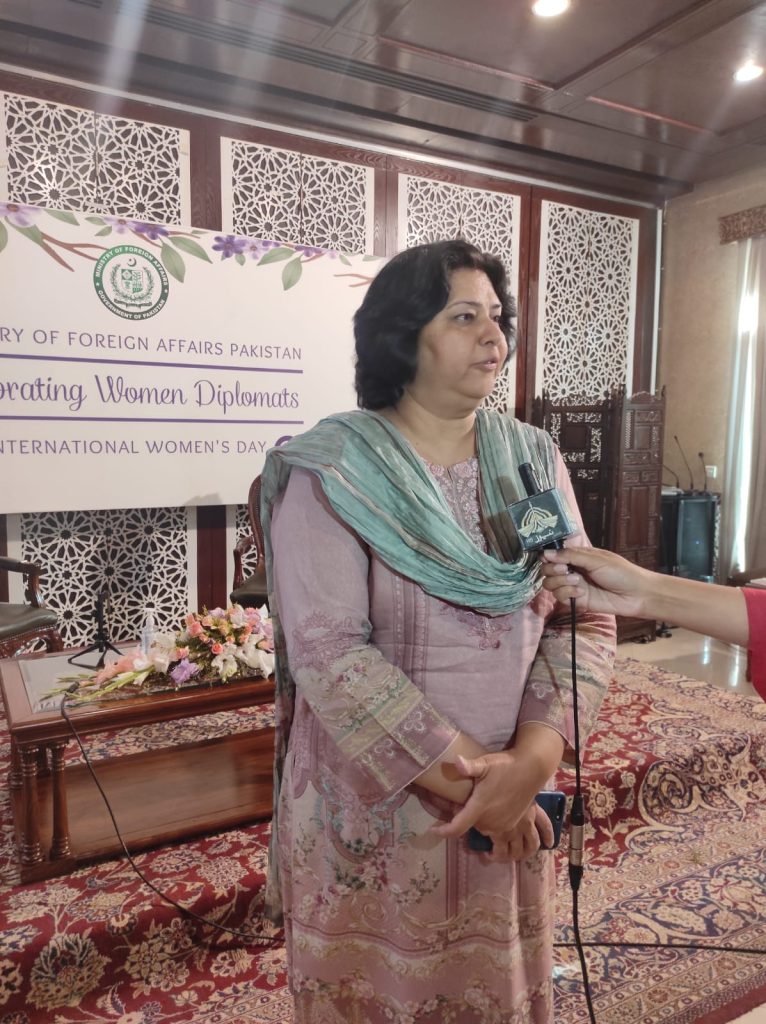 Speaking to APP, Secretary Ministry of Information and Broadcasting Shahera Shahid said women comprised 45 percent of her ministry, who were showing exemplary professional excellence in their respective areas.
She said the country's 51 percent women population could be turned into a valuable workforce if provided equal opportunities.
She said while celebrating the women's day, the moment also needed a word of acknowledgment for men for extending support and helping the women shine and thrive in their fields.

Earlier, Foreign Office Spokesperson and Director Asia Pacific Mumtaz Zahra Baloch in her welcome address felicitated the women diplomats who contributed to their countries with zeal and zest.
A video tribute to Pakistani women in diplomacy was presented for reaching new heights and representing the country at international stage with panache.