ISLAMABAD, Jan 10 (APP): Argentinian Ambassador to Pakistan Leopoldo Francisco Sahores on Tuesday called on Minister for Inter-Provincial Coordination (IPC) Ehsan ur Rehman Mazari and discussed the scope of cooperation between the two countries in the field of sports, especially football, polo, squash and mountaineering.
The minister congratulated the ambassador on Argentina's recent victory in the Football World Cup, said a press release.
Minister Mazari said Pakistan was home to a large number of youth population, and it would be a great investment in developing their skills in the field of sports. Pakistan could learn from Argentinian experience and expertise in football coaching and training, he added.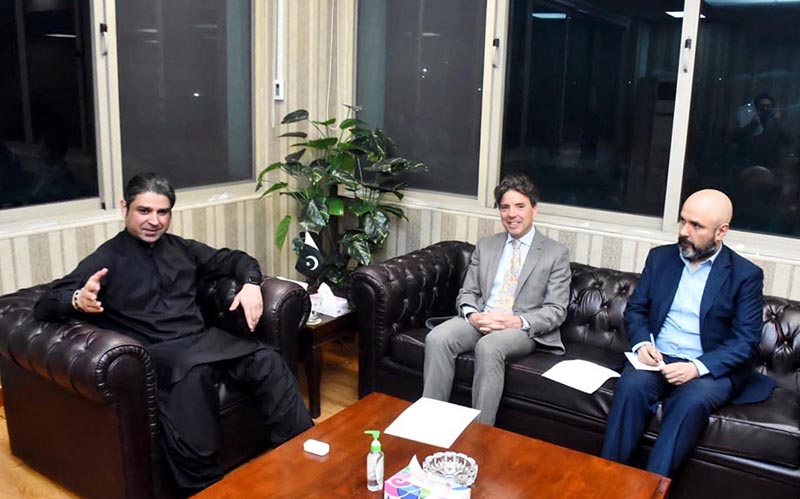 He also discussed about the possibility of football coaching and training for Pakistan female football players.
The ambassador told the minister that he had a detailed discussion in that regard with Special Assistant to Prime Minister (SAPM) on Youth Affairs Shaza Fatima Khawaja and lots of other matters relating to bilateral cooperation, focusing specifically the youth.
He said the Argentinian government wanted a long-term engagement with Pakistan, especially in the field of sports.
The envoy also talked about the potential visit of Argentinian female football players to Pakistan early this year, to train and coach female football players in Pakistan. He said Pakistani female football players from Quetta had a great talent for the sport.
It was mutually proposed that both the countries could work together on exchange of sports specialists for the development of bilateral relations and also fight together against the menace of doping.