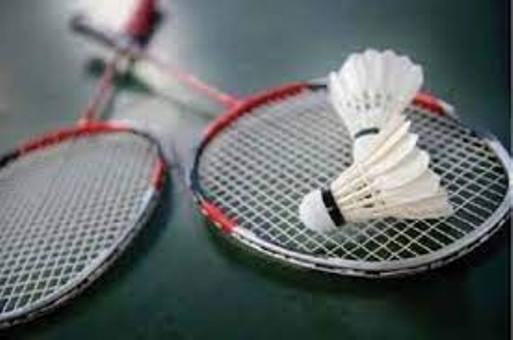 PESHAWAR, Jan 27 (APP): The first Khyber Pakhtunkhwa Badminton League-2023 Friday got underway here at Peshawar Sports Complex in which six best teams of the province are participating.
Badminton League is being organized for the first time with the cooperation of Directorate General Sports Khyber Pakhtunkhwa and the Provincial Badminton Association in which six teams of Khyber Pakhtunkhwa including Peshawar Falcon, Bannu Green, Deer Royal, KP Police, Future Champions KP, and JJ Sports Peshawar will participate. The Badminton League will continue till January 30.
Talking to the media, DG Sports Khyber Pakhtunkhwa Khalid Khan said that the province was taking vigorous measures for the promotion and development of sports, 90 percent of the work on the Arbab Niaz Cricket Stadium was completed and the rest would be completed by June this year.
The rest of the work will also be completed this way. He said work is also going on the upgradation of Qayyum Sports Complex football ground, apart from this, various sports competitions will continue according to the schemes, in which Inter-Schools competitions and competitions for special individuals will be held in February and March.
On this occasion, the organizing secretary of the league, Nadeem Khan and Hayatullah, said that the purpose of the league is to prepare the players for the National Junior and Senior Championships to be played in February.
They said through such league the juniors players while playing side-by-side learn more from their senior players in the League. After the successful conduct of the Pakistan Badminton League will also be organized very soon. He also thanked Director General Sports Khyber Pakhtunkhwa Khalid Khan for organizing this league.
In this league, National Champion Murad Ali, South Asian Champion Qari Adnan, National Junior Player Mohammad Zaid, U19 Umar Jahangir, U15 Champion Fahad Ahmed, U13 Champion Najam Saqib, U16 Champion Taimur Khan, Shoaib Riaz, Abdullah Latif, Zuhaib Khan are in this league. Many junior and senior players including Khalil, Tahir Khan, Uzair Khan, Hamza Khan, Afnan Khan are involved.
Administrator Peshawar Sports Complex Syed Jafar Shah, Provincial Badminton Association Secretary Muhammad Amjad, Administrator Hayatabad Sports Complex Shah Faisal, International Badminton players Murad Ali, Qari Adnan, international badminton coaches Nadeem Khan and Hayat Ullah and other important personalities were present.