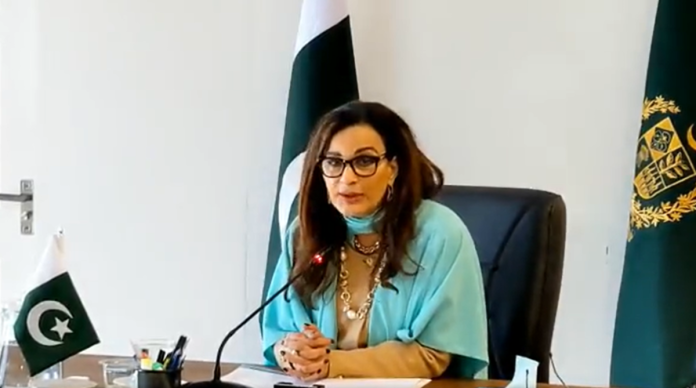 ISLAMABAD, Mar 16 (APP): Federal Minister for Climate Change Senator Sherry Rehman on Thursday said vulnerable communities must be the centre of planning for disaster preparedness and response.
She acknowledged the value of simulation exercises to coordinate disaster responses, and underlined the significance of local involvement and the most vulnerable in real-time response efforts.
The minister was speaking at the closing ceremony of the First Simulation Exercise on Flood and Rain, conducted by the National Disaster Management Authority (NDMA) in collaboration with the Ministry of Climate Change.
Sherry Rehman said: "The identification of fragility and vulnerability, and the inclusion of those who are the most vulnerable must be at the front and center as we move forward. Rather than being relegated to the periphery, we must consider the entire spectrum of vulnerability.
"In particular, we must recognize that those who are the most vulnerable, often face significant challenges during the rehabilitation phase, when the loss of livelihoods and health crises impact them first."
Despite limited resources, she said, "we must innovate and develop a deep understanding of the shocks faced by these communities, both during and after immediate relief efforts. This exercise pivots on local assistance, and it has got to work as a well-oiled machine."
The minister stressed the need to reassess strategic plans for relief and rehabilitation in response to the changing nature and complexity of disasters.
"Uncertainty has become the new normal in the 21st Century, where we have lost all sense of what is to be expected from a monsoon or a riverine flood. To respond effectively to this dynamic change, our own response and learning must also be dynamic. We must create islands of relief and response silos that enable quick and accessible outreach of relief goods to populations under threat.
"Given that provinces and districts are the primary hubs of relief response, they must be integrated into the coordination chain with transparency and speed."
Additionally, she added, the accelerated nature of floods and water emergencies that Pakistan was facing required to revise contingency plans accordingly.
The minister emphasized that Pakistan was unfortunately a textbook case of extreme vulnerability and stressed the importance of preparing for all types of disasters, including forest fires.
"As we move forward, I also look forward to seeing simulation exercises on forest fires. Forest fires can lead to the loss of forest cover, livelihoods, and even lives, making it an issue that must be addressed alongside others. While there is a natural emphasis on floods and rain due to the scale of damage they can cause, we must not overlook other disaster risks and continue to build our capacity to respond effectively."
She emphasised the critical importance of collective efforts, local involvement, and timely responses in effectively and sustainably dealing with emerging problems. She expressed her interest in the key takeaways from the simulation exercise and stressed the significance of using scientific models to predict and manage floods.
"As we continue to face various challenges, it is important to prioritize understanding vulnerability, inclusion, and enhancing coordination between the Center, provinces, and districts. We have learned from our experiences with GLOFs (Glacial Lake Outburst Floods), in the north that while we can save lives, infrastructure cannot be saved. Therefore, it is necessary to start mapping the patterns of GLOFs and moving infrastructure away from these high-risk areas.
"Communication exercises are crucial for these strategic endeavours, as our work must be effectively communicated to ensure that populations are ready to face disasters and are prepared," the minister concluded.