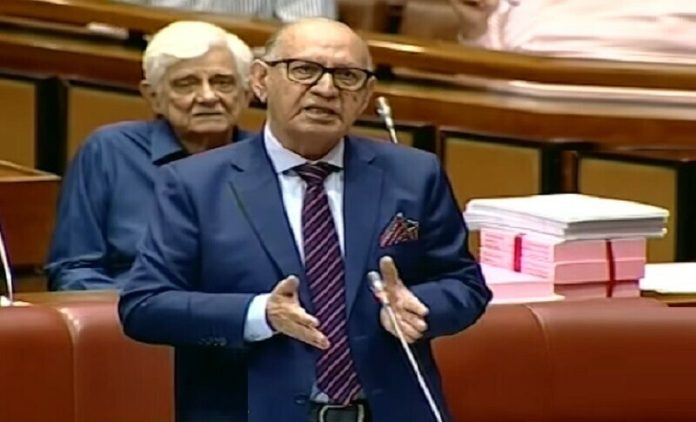 ISLAMABAD, Jan 26 (APP): Senator Irfan Siddiqui Thursday lamented that the nearly four years performance of Pakistan Tehreek-e-Insaf (PTI) has proved that their slogan of change was nothing but a hollow assertion as their deeds did not match their acts.
Speaking on a point of order in Senate, he said the entire leadership of PTI swung into action to speak in support of former President Pervez Musharraf immediately after his conviction by the court instead of questioning him about his sources of income and rampant corruption done (by him) during his tenure.
Regretting the treatment meted out to former Minister for Information and Broadcasting Chaudhary Fawad Hussain, he said he was dejected to watch handcuffed Fawad on TV channels despite having serious differences with him (Fawad).
He said PTI victimized its opponents during nearly four years of rule and this practice should be ended now.
Siddiqui said social media was comparing the arrest of Fawad with him which was totally wrong as there was no FIR registered against him and he was arrested late night without any charges. Whereas Fawad was arrested on threatening ECP officials.
He was detained in 6*8 cell in Adiyala jail under the worst conditions, that too with hardened criminals.
He said not a single member of PTI had sympathized with him when he was sent to Adiyala jail under the charges that he didn't turn up before police to provide the required information of his tenant, despite the fact that the house in question was owned by his son.
PTI Chairman Imran Khan doesn't bother to appear before any court of law or FIA or any other forum despite repeated summonings whereas former Prime Minister Muhammad Nawaz Sharif had appeared before the Joint Investigation Team (JIT) and other courts.