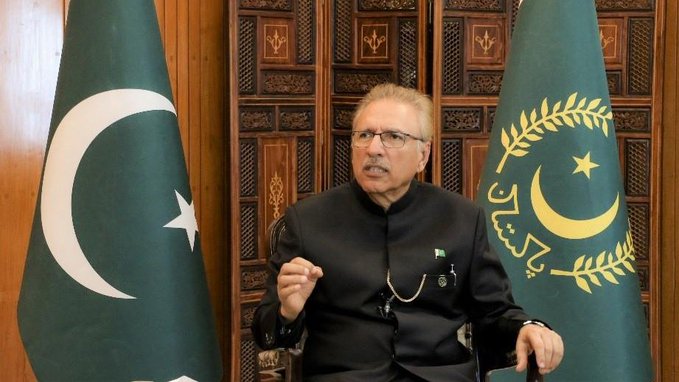 ISLAMABAD, Mar 28 (APP): President Dr Arif Alvi on Tuesday urged the international community to take effective steps against the growing trend of Islamophobia by discouraging extremist elements.
In this regard, he stressed promoting inter-faith harmony and dialogue among various religions to remove negative perceptions about Islam.
The president strongly condemned the incidents of desecration of the Holy Quran in Denmark and The Netherlands and said that hate speech against religions could not be termed as freedom of expression.
He said the blasphemous incidents rooted in Islamophobia were hurting the sentiments of Muslims across the globe.
He pointed out that blasphemy was contrary to the internationally defined principles of freedom of expression.
Alvi said Islam focuses on promoting peace and brotherhood among mankind and stressed an action by the world to counter Islamophobia.