ISLAMABAD, Mar 3 (APP):Minister of State for Climate Change Zartaj Gul on Thursday said celebrating protection of endangered wildcat species of Common Asian Leopards in Preserve Zone established in the Margalla Hills National Park (MHNP) on World Wildlife Day was a great ecological dividend.
Addressing the World Wildlife Day celebration under the theme of "Recovering Key Species for Ecosystem Restoration" organized by the Islamabad Wildlife Management Board (IWMB) here as chief guest, the minister said the wildcats preservation zone was established after myriads of efforts of the IWMB staff and public awareness.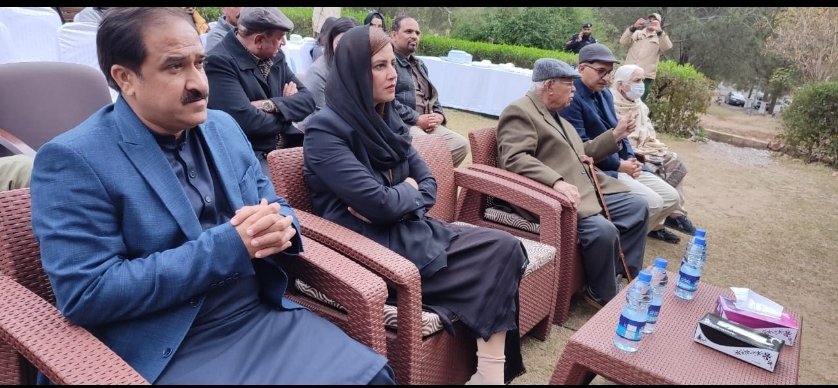 Zartaj said, "We have qualified staff at IWMB protecting the leopard and ecology of Margalla Hills National Park where it is necessary that humans should play a crucial role to protect wildlife in nature." She added that it was encouraging to see a variety of 38 mammal species and other flora and bird life thriving in the national park as poaching and hunting was strictly prohibited in the protected area.
"The conservation and ecosystem restoration efforts will help Pakistan develop huge resources in medicinal plants and wildlife species," she underlined. She informed that the Prime Minister has approved the Indus River Survey with World Bank to keep the Indus River alive and free from pollution and intrusion. She informed that Pakistan was elected as a member of the governing body of the United Nations Environment Assembly which would provide chance to have a voice at the global foras for the region. "All this has happened because of Imran Khan's green vision," she added.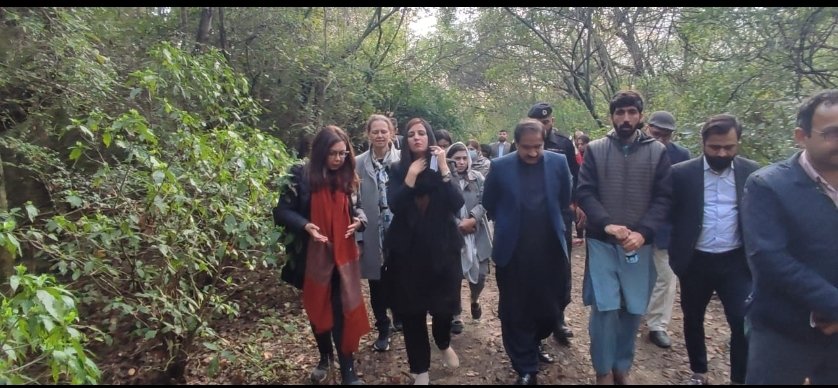 Chairperson IWMB Rina Saeed Khan, on the occasion, introduced the IWMB volunteers and students involved in fund raising and protection of the National Park alongwith the Board members. She mentioned that the students of a private school did fund raising to support IWMB and donated a sum of Rs22,000. On the occasion, Chairperson Senate Standing Committee on Climate Change Senator Seemee Ezdi said that it was heartening to see the youth children and people of all age groups and media actively engaging with the IWMB to protect the National Park and environment.
"Our youth, policy makers and stakeholders will have to join hands and take concrete measures to not only protect the precious biodiversity of the country rather project it to the world in a positive manner," she said. Senior IWMB Member Z.B. Mirza also addressed the participants and advised them to own the National Park and protect it as a sacred reserve for survival of the coming generations. German Ambassador Bernhard Schlagheck and Danish Ambassador Lis Rosenholm were also present on the occasion who also made a brief walk with the Minister of State in the Leopard Preserve Zone.