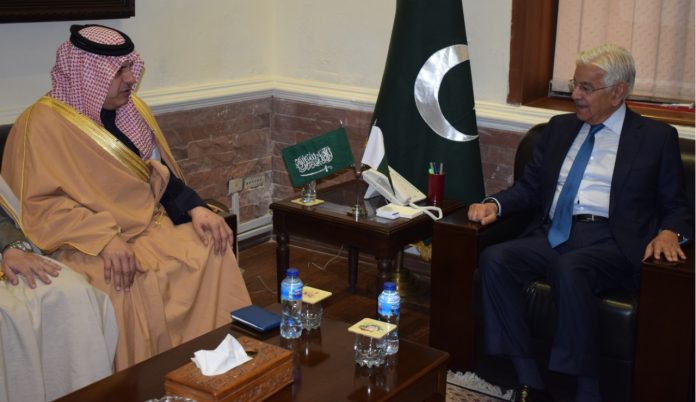 ISLAMABAD, Jan 25 (APP): Minister for Defence Khawaja Muhammad Asif on Wednesday proposed an all-encompassing strategic cooperation agreement to deepen defence ties with the Kingdom of Saudi Arabia (KSA).
"Building on a solid legacy, Pakistan and Saudi Arabia are progressing towards a comprehensive defence relationship for the 21st Century," the minister said while welcoming Saudi Assistant Defence Minister Engineer Talat Abdullah Alotaibi, who called on him along with a delegation here at the Ministry of Defence.
Khawaja Asif expressed good wishes and prayers for the health of the Custodian of the Two Holy Mosques King Salman Bin Abdul Aziz.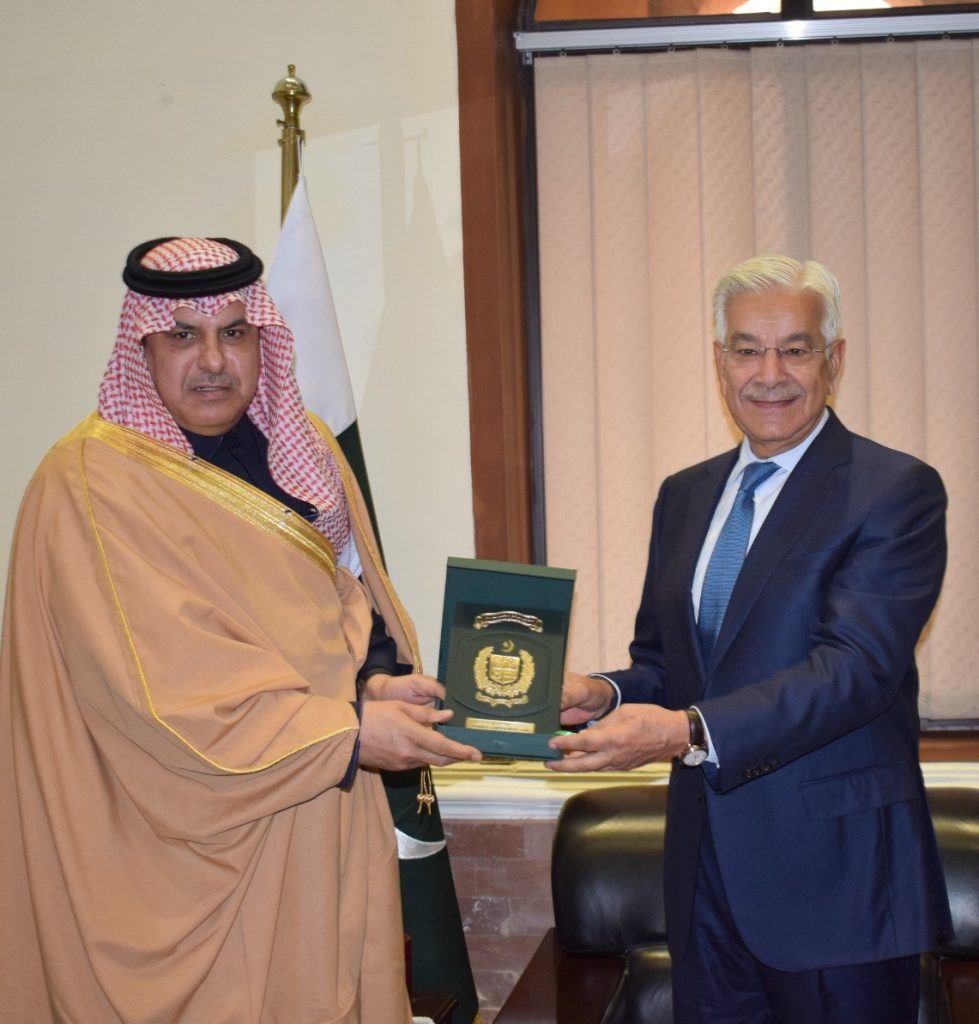 The Saudi minister stated that the KSA wanted to enhance defence-related collaborations with Pakistan, particularly in the field of defence production.
Secretary Defence Lt Gen (R) Hamood uz Zaman Khan was also present during the meeting.