ISLAMABAD, Sept 09 (APP): The people and Government of Pakistan stood in solidarity with the Kingdom of Morocco and expressed their heartfelt sympathies and condolences at the tragic loss of lives in yesterday's earthquake.
"We have also conveyed our offer of assistance to Morocco," Spokesperson Ministry of Foreign Affairs, Mumtaz Zahra Baloch said in a press statement, on Saturday.
Pakistan Embassy in Rabat has reached out to the Pakistani community to inquire about their safety. "As per initial reports all Pakistani nationals are safe. We will continue to monitor the situation to facilitate them in the wake of this tragedy," she added.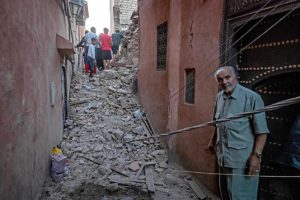 According to Moroccan state media, at least 820 killed and 672 were injured after a powerful earthquake of magnitude 6.8 struck Morocco.