ISLAMABAD, Sept 26 (APP): Pakistani mountaineer Naila Kiani, who is also a resident of Dubai, United Arab Emirates, has successfully obtained the permits required to summit China's formidable 8,000-meter peaks, marking a major step in her 14-peak mission.
Just days after successfully summiting her ninth from the world's fourteen 8,000m peaks,, Naila now turns her sights towards the towering heights of Shishapangma and Cho Oyu, both nestled in the breathtaking landscapes of China.
"Securing permits for ascending these two Chinese mountains is an intricate and highly regulated process. Naila's success in obtaining these permits means that she can now look forward to climbing her 10th and 11th summit from her 14 peak mission. She is expected to make the trip from Kathmandu, Nepal, just days after her successful summit of Manaslu," Pakistan Press Counselor in Dubai, said in a press release, on Tuesday.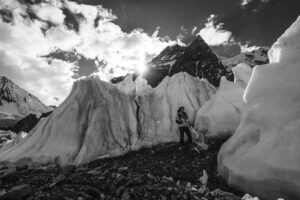 As Naila Kiani prepares to embark on her challenging ascent of Shishapangma and Cho Oyu, the residents of Dubai, the nation of Pakistan and mountaineering community worldwide eagerly anticipate what would mark a momentous achievement of her mission, it was added.
Naila Kiani is an accomplished Pakistani mountaineer and adventurer. Her passion for pushing the limits of human endurance led her to embark on a mission to ascend all fourteen of the world's highest peaks, earning her recognition in the global mountaineering community.