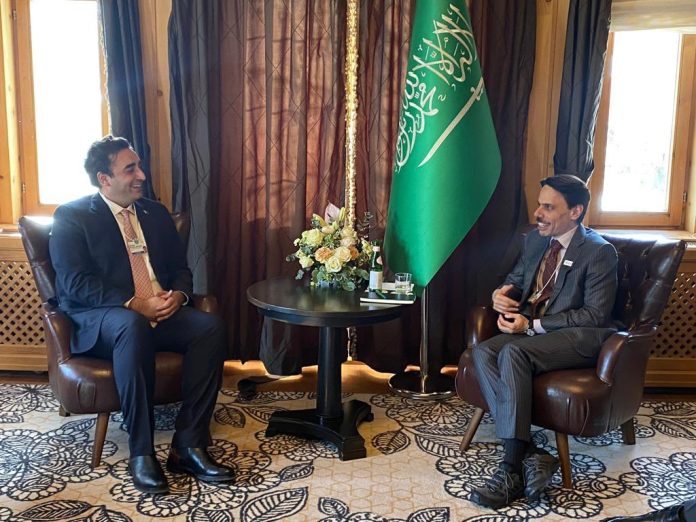 ISLAMABAD, Jan 18 (APP): Foreign Minister Bilawal Bhutto Zardari and his Saudi counterpart Prince Faisal bin Farhan Al Saud on Wednesday reaffirmed the historic and deep-rooted fraternal ties between Pakistan and the Kingdom of Saudi Arabia.
On his Twitter handle, the foreign minister shared pictures of his meeting with Foreign Minister of Kingdom of Saudi Arabia Prince Faisal bin Farhan Al Saud on the sidelines of the World Economic Forum (WEF23), saying he was delighted to meet Saudi FM.
During the meeting, foreign minister Bilawal expressed gratitude for Saudi Arabia's long-standing support and they reiterated their resolve to deepen the bilateral cooperation in all areas.
At the invitation of the President World Economic Forum (WEF), the foreign minister is attending the Forum's annual meeting being held from January 16-20 in Davos, Switzerland.
Meanwhile, in another tweet, the foreign minister posted that he also met Foreign Minister of Finland Pekka Haavisto on the sidelines of WEF23 in Davos.
They discussed bilateral, regional and global issues of mutual interest.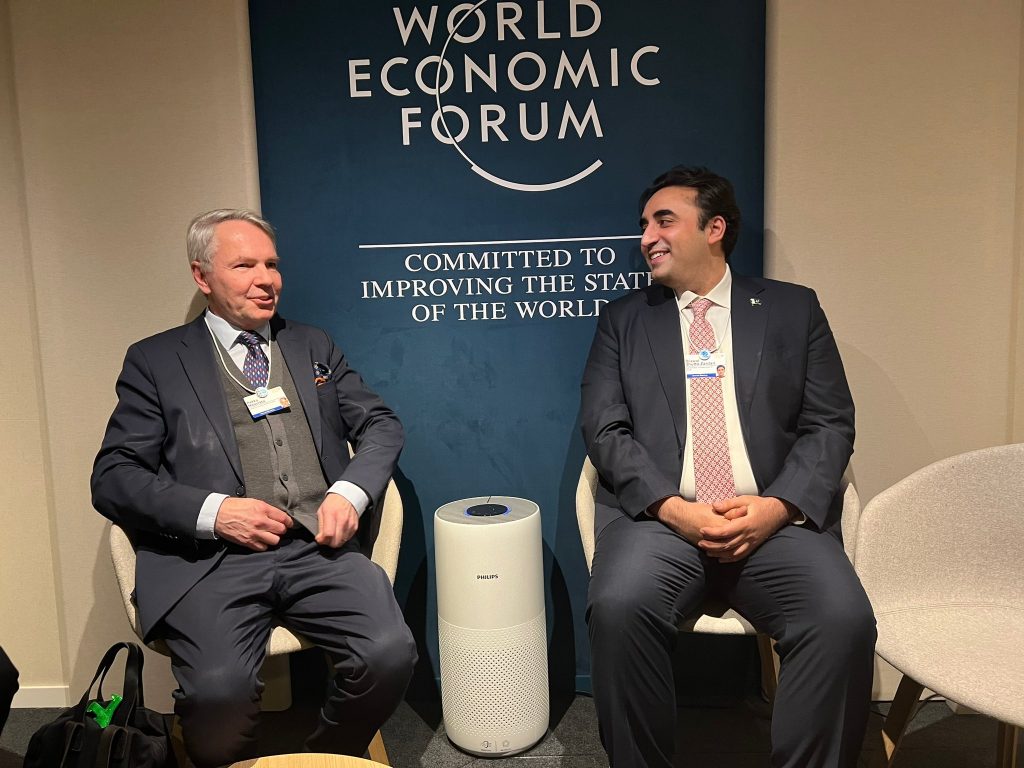 The foreign minister further said that he appreciated Finland for its support at Resilient Pakistan Conference in Geneva. They resolved to further enhancing relations between the two countries, particularly in trade, energy and education.