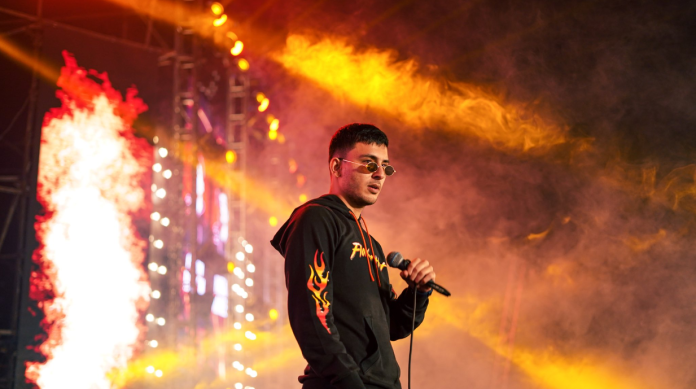 ISLAMABAD, Jan 23 (APP): Hailing to fame through his unique R&B vibe, recent music sensation Hasan Raheem shared the titbits of his newly released album 'Nautanki' stating it's a "depiction of his progressive phase".
Surviving a massive troll over social media, Nautanki witnessed mixed responses due to its distinctive approach of showcasing creativity and art in music.
While talking about the inspiration behind the album, Raheem spilled the tea in his recent interview with Fuchsia Magazine (a YouTube channel based on fashion & entertainment).
"It's an experimental album that anyone can interpret in accordance with their own perception. As a collective, it's about all those experiences which motivated me to change progressively over time. Fans will witness varieties of moods in this album based upon the various phases throughout the creative journey of this album. As a human either we love to change or hate it there is no middle feeling related to it and for this album, I have written a lot about my every phase of change from bad to good," stated the singer and songwriter.
Adding up further, 'Dil Fareb' singer also shared an insight about the most emotional yet important aspects of his personal life.
"The most difficult thing in my life was to bear and manage the responsibilities over my shoulder after the demise of my father," said Raheem.
While baring with the trolling over social media, Raheem didn't lose hope and eventually got the most deserving recognition for his amazing contemporary R&B fusion which made him an exceptional musician in the recent era of the Pakistani music industry along with gauging the attention of international arena as a Pakistani artist.
His originality and exquisite style made him land on New York's Times Square Billboard under Spotify's Radar Program, becoming the first male Pakistani musician to achieve this feat.