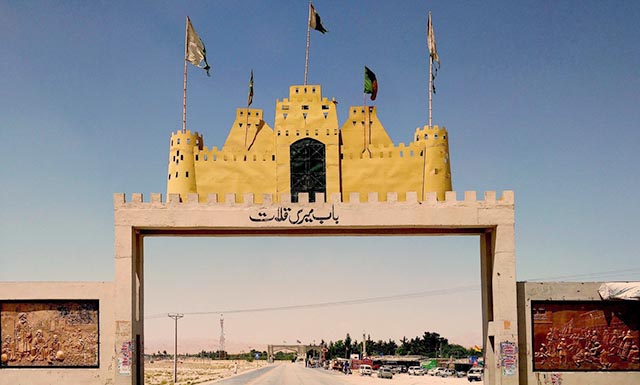 KALAT, Jan 24 (APP): The three-day annual festival of the Hindu community at Kali Mata Mandir, the historical temple of Hindus located in Kalat, began with traditional religious fervor on Tuesday.
Hindu community from across the country reached Kalat in a large numbers to participate in the annual festival.
The Hindu community also organized special prayers for the development and prosperity of the country.
Special food stalls have also been set up in the festival and langar is being distributed among the participants of the religious gathering.
Local Leader of Hindu Community Mana Mall said that the main purpose of the festival was to bind and unite the people with love, peace, affection and brotherhood and there is a need to spread the preaching to bring a cordial atmosphere in the society.
Expressing his satisfaction over the relations of Muslims with their Hindu brothers in Pakistan, he said that other countries of the world should learn lessons from Pakistan where there is no discrimination on the basis of religion and the minority people are enjoying all facilities as being availed by their Muslim brothers.
He said "Pakistan is our country and we have all kinds of religious freedom. We are very happy to participate in the annual historic festival."
The law enforcement agencies have made effective security arrangements and checking of the participants at all entrances and exits.
The second biggest Kali Mata Statue of Asia is placed in the mandir and because of that not only the Hindus of Pakistan but from India also visit the mandir.
It is also the belief of the Hindu religion that kali Mata spends most of her life in Kalaat, Balochistan.
The existence of the mandir in the city like Kalaat is a positive thing about Pakistan that they respect and care the non-muslims religion too