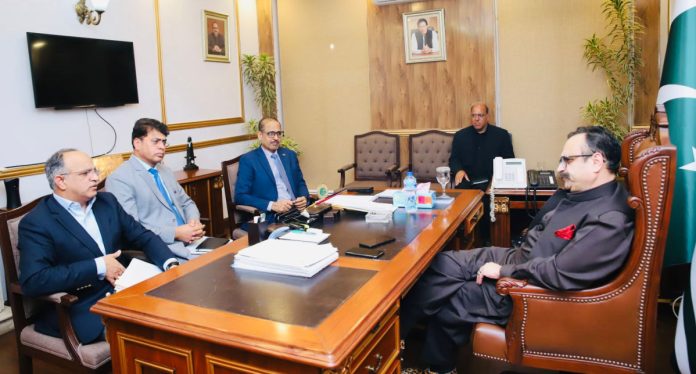 MIRPUR (AJK) Mar 11 (APP): Azad Jammu and Kashmir Prime Minister Sardar Tanveer Ilyas Khan on Saturday advised the authorities that while negotiating the issue relating to electricity transmission and tariffs with the government of Pakistan, special care should be taken that no additional burden was put on the consumers in the valley.
While chairing a high-level meeting at Jammu and Kashmir House in Islamabad on Saturday, the AJK PM said that the government would bear the burden itself instead of overburdening its consumers.
During the meeting, AJK Prime Minister Sardar Tanveer Ilyas Khan was given a detailed briefing on electricity issues by Secretary Electricity Department Chaudhry Tayyab. He also updated the premier about the ongoing talks with the federal government.
The meeting was attended by Chief Secretary AJK Muhammad Usman Chachar, Secretary Department of Electricity and power development Chaudhry Tayyab, Secretary of Parliamentary Affairs Irshad Qureshi, Information Secretary Ansar Yaqoob, Special Secretary Finance Rashid Hanif and others.