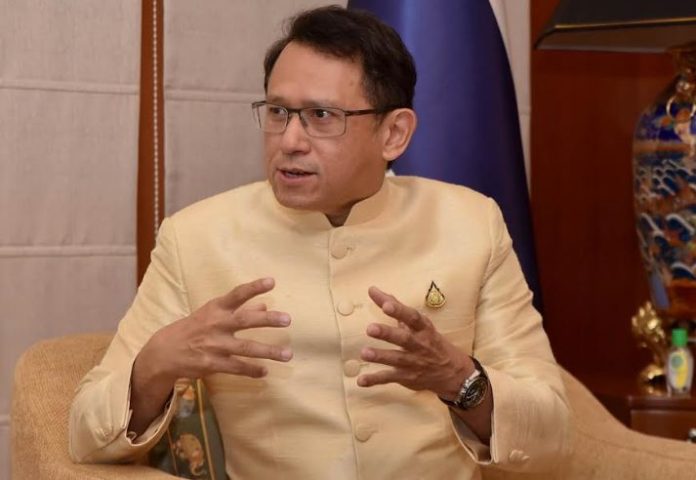 MULTAN, Jan 25 (APP): Thailand's Ambassador to Pakistan, Chakkird Krachaiwong, suggested on Wednesday that his country was looking forward to working with Pakistan on sustainable tourism as they have a lot of experience in it.
"We have a lot of experience in terms of tourism and would like to share it for sustainable tourism in Pakistan. We are looking forward now to working with Punjab and other provinces for it," he said while addressing the executive body at the Multan Chamber of Commerce & Industry (MCCI) here.
Tourist police can also be formed to deal with tourists because normal police did not know how to deal with them because they can only tackle robbery and other routine crimes, he said and added that he wanted more and more to visit Pakistan to experience for themselves the generosity and hospitality of Pakistanis.
The envoy regretted that this part of Pakistan has been represented in the eyes of international media, adding that tourists informed the country was quite different to what they had seen in the news."I contribute some of my travel experience to Pakistan and will write an article about Multan too which will hopefully be published in Thailand too." Mr Chakkird maintained.
He noted that a Thai rubber was used in football made by Pakistan for the last world cup and added that his country was an expert in the food processing industry for which good packaging, The envoy informed that they would share the information of a trade exhibition held in Thailand to businessmen here and added that they had visited some textile factories today to have first-hand knowledge.
Thailand is also an agricultural country as Pakistan is and facing challenges in this connection, he observed.
He ensured to forward proposals of business and other issues highlighted by MCCI to Bangkok for formal approval and redressal. Earlier, in his welcome address, MCCI president Mian Rashid Iqbal shed light on the history of Multan and its popularity across the world for its matchless mangoes, sohan halwa, cotton and other products.
He stated that the agricultural strength of South Punjab makes it the most suitable region for investment in agro-based industries like fruits, vegetables, processing, dairy and livestock besides a sizeable industry of cotton ginning, spinning, weaving, fertilizers, cosmetics, glass manufacturing, oil mills, confectionery & beverages and juices etc.
VP Asim Sheikh, Women Roman Tanvir, Saleha Hassan, former presidents, Fazal Elahi Sheikh, Syed Iftikhar Ali Shah, Khawaja Farooq, Saqib Shah and others were present. Later, SVP, Nadeem Sheikh presented a vote of thanks to visiting dignitaries.