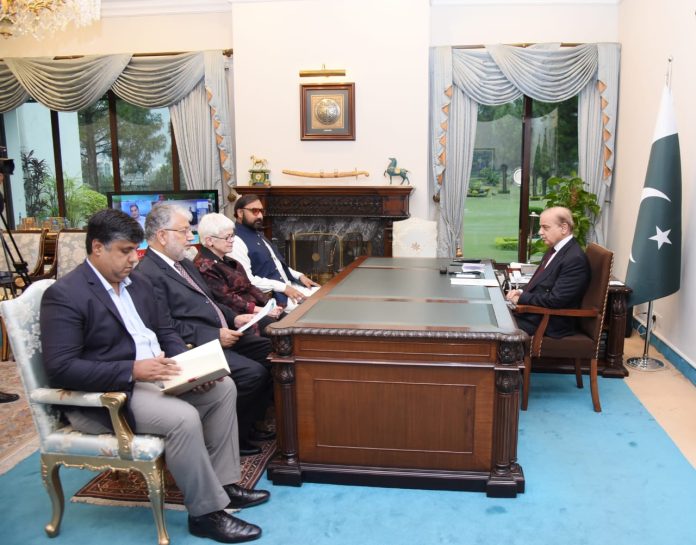 ISLAMABAD, Mar 16 (APP): Prime Minister Shehbaz Sharif on Thursday said that the provision of higher education of international standard to the country's youth was among the government's priorities.
The prime minister, in a meeting with Pro Vice Chancellor of International Learning and Teaching at University of London Professor Mary Satiasny here, said the government was providing equal opportunities for development to the youngsters.
Besides, the government was equipping capable university students with modern technology by giving them laptops.
The prime minister lauded the services of Professor Mary Satiasny for the promotion of higher education in the country.
Professor Mary Satiasny highlighted the steps being taken by the University of London to promote higher education in Pakistan which were appreciated by the prime minister.
Chairman of Higher Education Commission Professor Dr Mukhtar Ahmed and relevant senior officers attended the meeting.