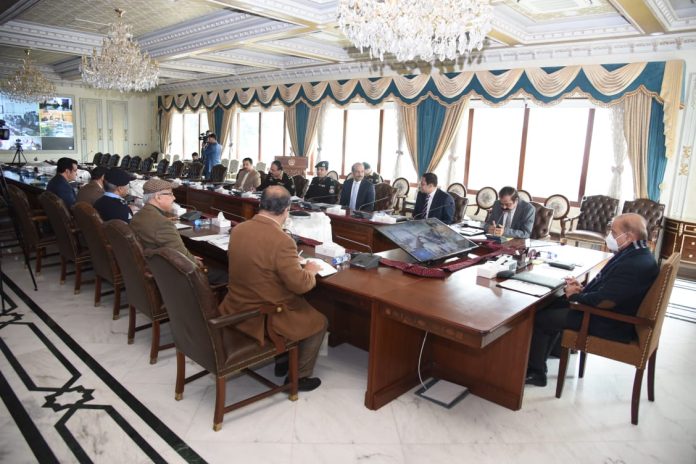 ISLAMABAD, Jan 6 (APP): Prime Minister Shehbaz Sharif on Friday emphasised the enhanced coordination among the federal and provincial institutions to wipe out terrorism from the country.
The prime minister, chairing a review meeting to discuss the security situation, said the terrorists and militants would never be able to deter the nation's resolve. No sacrifice would be evaded for the security of the homeland, he added.
He directed the interior minister, secretary interior and national coordinator of NACTA to hold consultation with the provinces and submit a report.
He also instructed the provincial apex committees to hold their meetings regularly and enhance their coordination with the provinces.
The interior minister and interior secretary briefed the meeting on the overall security situation while four chief secretaries and inspectors general of police briefed about the security situation in their respective provinces as well as the measures being taken for security.
The interior minister and IG Islamabad thanked the prime minister for increasing the salaries of the Islamabad Police and ration allowance of FC at par with other forces. The minister said the morale of Islamabad Police was high.
The prime minister directed the NACTA national coordinator to further enhance the coordination with the Counter Terrorism Departments and law enforcement agencies in the province.
Interior Minister Rana Sanaullah, Advisor Ahad Cheema and heads of the law enforcement agencies and provincial chief secretaries and IGPs attended the meeting.