PESHAWAR, Jan 31 (APP):The spokesman of Lady Reading Hospital Muhammad Asim on Tuesday said that until now 100 dead bodies from the Peshawar mosque blast were received.
He said that until now there were 53 injured in the blast, who were admitted to different wards of the hospital including seven in the Intensive Care Unit (ICU), adding that most of the injured were in stable condition.
He said that free-of-charge medical treatment, surgeries, tests, and medicines were being provided to the injured at the hospital.
Meanwhile, Director General Health Dr Sahib Gul Khan visited LRH and inquired about the health of the injured cops.
He visited each injured person and directed the hospital administration to provide the best medical facilities to them. He also prayed for the early recovery of the injured.
According to police and rescuers, over hundred people were injured and going through treatment while the authorities were using heavy machinery for cutting the debris of the mosque's collapsed building to complete the rescue operation.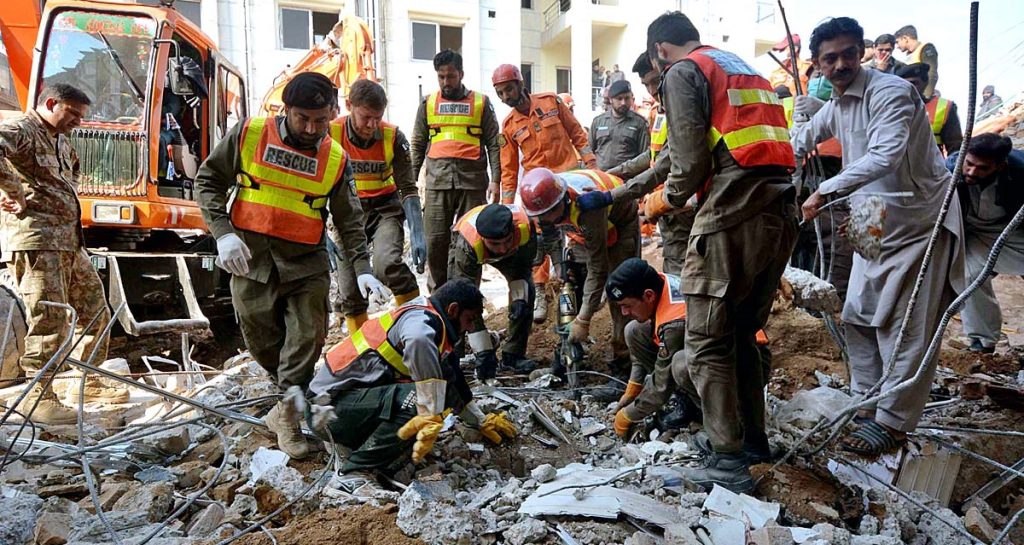 The national flag was being hoisted half-mast in the province after the announcement of one day official mourning to express solidarity with the blast victims and their families.
It merits a mention here that reportedly a suicide bomber had blown himself up during Zuhar prayers yesterday at a time when around 300 to 400 worshipers had gathered to offer prayer in Malik Saad Police Lines mosque.
According to the rescuers their fresh squad had arrived early morning to replace those who performed duty the whole night bearing biting cold weather.