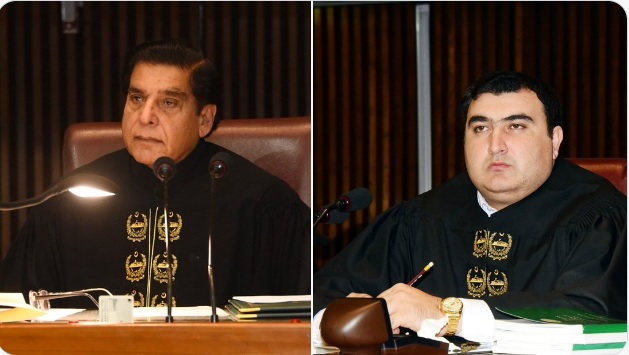 ISLAMABAD, Mar 28 (APP):National Assembly Speaker Raja Pervaiz Ashraf and Deputy Speaker Zahid Akram Durrani on Tuesday strongly condemned the desecration of the holy Al-Aqsa Mosque by Israeli forces and the denial of access for Palestinians to offer prayers during the holy month of Ramazan.
Expressing solidarity with the Palestinians on behalf of the Parliament and people of Pakistan, the Speaker and his deputy in a statement called for urgent action by international human rights organizations to address the ongoing violations of basic human rights in Palestine and Kashmir.
They urged the international community to take immediate steps to protect the rights of Palestinians in occupied Jerusalem, as well as addressing the human rights violations in Indian Illegally Occupied Jammu and Kashmir (IIOJK).