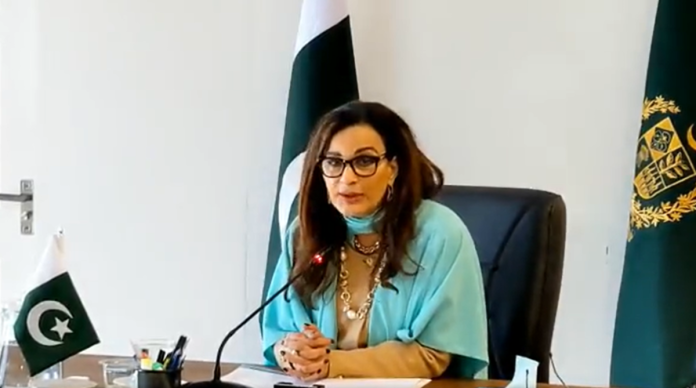 ISLAMABAD, Mar 16 (APP): Federal Minister for Climate Change, Senator Sherry Rehman on Thursday said Imran Khan was challenging the state and court writs to avoid his arrest.
In a statement issued here, the minister said the Pakistan Tehreek-e-Insaf (PTI) had made Lahore a battleground. She questioned which political party had ever protested like that and thus challenged the writ of the State and the Court.
Senator Rehman said that her party leaders went to jail first, why was the PTI chief unable to go to jail. "Faryal Talpur was sent to jail in an armored car from the hospital at midnight, was that right?" she queried.
She added that her party leaders had faced every arrest with a smile and no political party had ever clashed against court decisions. "You are throwing petrol bombs at the police, this is what terrorist organizations do. Imran Khan is fine for processions but he is sick to appear before the court," Sherry Rehman said.
Later in a series of tweets, the minister said Imran Khan was sending the message that he was exempt from the state, law and court. She added that Khan not only insulted the court but also flouted the court order but no judicial action was being taken against him.
Violence by Imran Khan's armed party workers on unarmed police was unforgivable, she said. "Yasmeen Rashid's audio is evidence of Tehreek-e-Insaaf workers being armed and violent. Court should take strict notice of this. If the Pakistan Peoples Party had done this, then we would have been declared of being enemies of the country," Sherry Rehman said.
"Here, petrol bombs were dropped on the unarmed police, yet no action is being taken. History will remember Coward Khan threw petrol bombs on police to avoid arrest," Sherry Rehman said.
The court should protect its writ and that of the state, Sherry Rehman said.