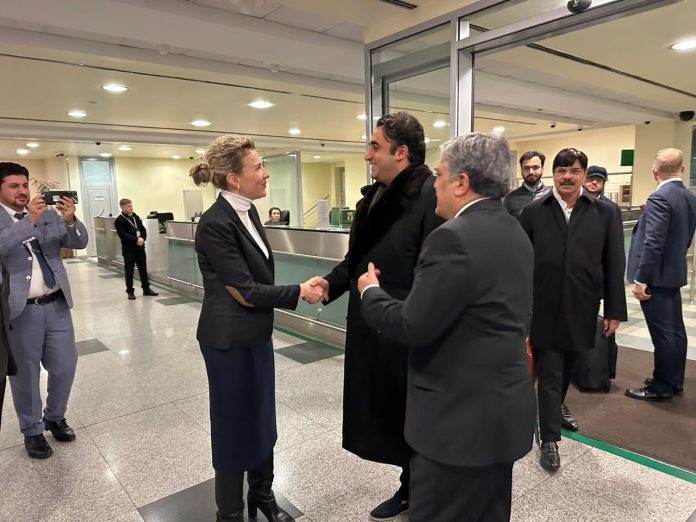 MOSCOW, Jan 29 (APP): Foreign Minister Bilawal Bhutto Zardari Sunday arrived here on a two-day official visit.

The minister was received by senior officials of Russian Foreign Ministry, Pakistan's ambassador to Russia Shafqat Ali Khan and officials of the embassy.

According to the Foreign Office, the foreign minister is visiting the Russian Federation at the invitation of his Russian counterpart Sergey Lavrov.
The two foreign ministers are scheduled to meet on Monday for official talks.