KABUL Sep 3, (APP): Female doctors and paramedical staff had started to provide usual medical services to people of Kabul and other provinces in Afghanistan.
After the arrival of Taliban in Kabul and departure of former president Ashraf Ghani from Afghanistan, the country saw chaos and staff in the health system stayed away from their jobs. However, a week back after assessing the situation the Taliban spokesman encouraged health workers especially female medical workers to rejoin their workplaces.
In a statement, the spokesman of Taliban advised all the female health workers at the federal health ministry and provincial ministries of the Islamic Emirate to come to their jobs on a regular basis.
He assured that women will not face any difficulty while performing their jobs.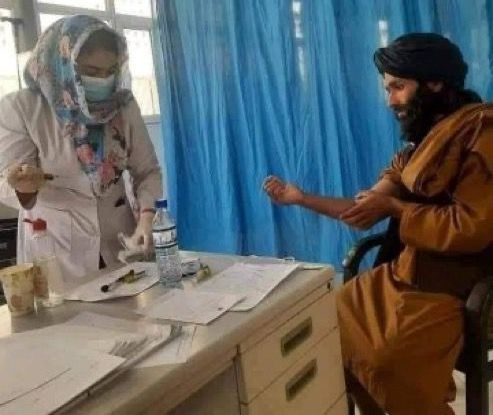 Meanwhile, United Arab Emirates had sent medical aid to Kabul so that needs of the citizens could be met.