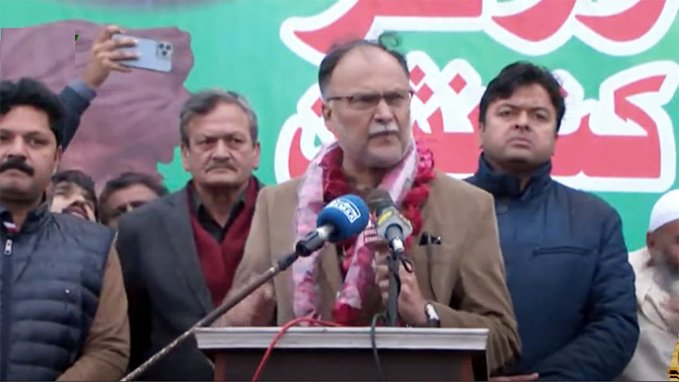 Shakargarh, Jan 29 (APP):Federal Minister for Planning and Development Ahsan Iqbal has said that the recent price increase of the petroleum products is result of the agreement made by Pakistan Tehreek-e-Insaf (PTI) Chairman Imran Khan with the International Monetary Fund (IMF).
Addressing a gathering of PML-N workers at Changowali village, Shakargarh on Sunday, he said the nation was facing inflation and economic crisis due to imprudent policies of the previous government.
He said that an illegible and incompetent former premier Imran Niazi signed an agreement with the IMF on difficult terms and conditions and the current government was bound to fulfill these conditions.
He said that the present government tried its best to stop depreciation of the Pakistani rupee as well as the price hike of the petroleum products, gas and electricity, but the agreement with the IMF was hurdle in it.
He said that the PML-N had corrected the country and put it on the right progressive path under the leadership of Nawaz Sharif, but in 2018, an inexperienced and amateurish person Imran Khan was given the key of the nation who had destroyed the country.