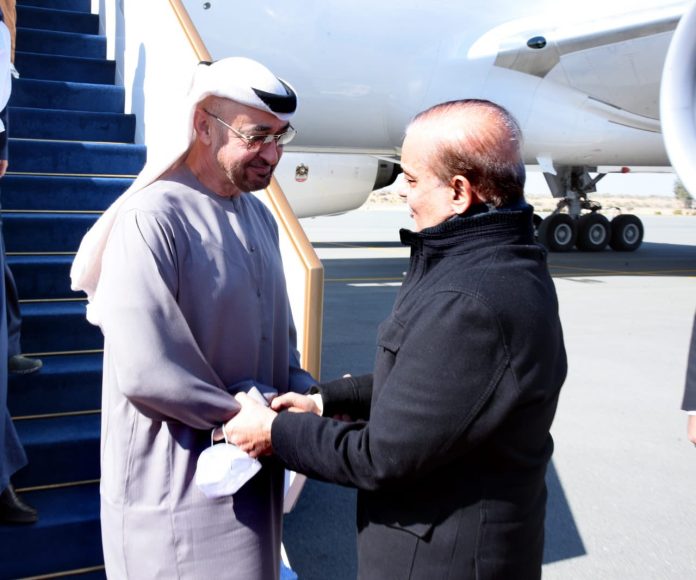 ISLAMABAD, Jan 25 (APP): Prime Minister Shehbaz Sharif on Wednesday held a meeting with President of the United Arab Emirates Sheikh Mohamed Bin Zayed and discussed the ways and means to further strengthen bilateral relations.
The meeting took place as the UAE president arrived here on a visit to Pakistan, which the prime minister said l, was his second home.
Earlier, on his arrival at Chandna Airport, the prime minister along with other government functionaries received the UAE president.
"Extremely delighted to receive my brother His Highness Sheikh Mohamed Bin Zayed on his arrival in Pakistan, which is his second home. Building on our last meeting, we discussed ways & means to further strengthen our brotherly relations," the prime minister wrote on Twitter.