NEW YORK,  Sept 19 (APP): Caretaker Prime Minister Anwaar-ul-Haq Kakar on Tuesday attended the 78th opening session of the United Nations General Assembly (UNGA 78).
The prime minister will present Pakistan at the high level moot on Global Development Initiative and would address the participants, PM Office Media Wing said in a press release.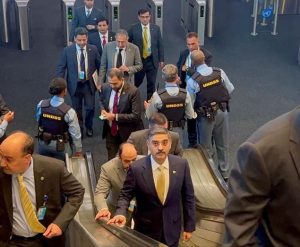 Besides, he will also attend and address a high level meeting on Sustainable Development Goals.
PM Kakar is expected to meet Iranian President Sayyid Ebrahim Raisi and President of Turkiye Recep Tayyip Erdogan on the sidelines of the session.
https://x.com/anwaar_kakar/status/1704137401969311850?s=20
The prime minister will also attend a reception hosted by US President Joe Biden in the honour of the global leaders.